Moderators: Barrett Forum, Samurai, Barrett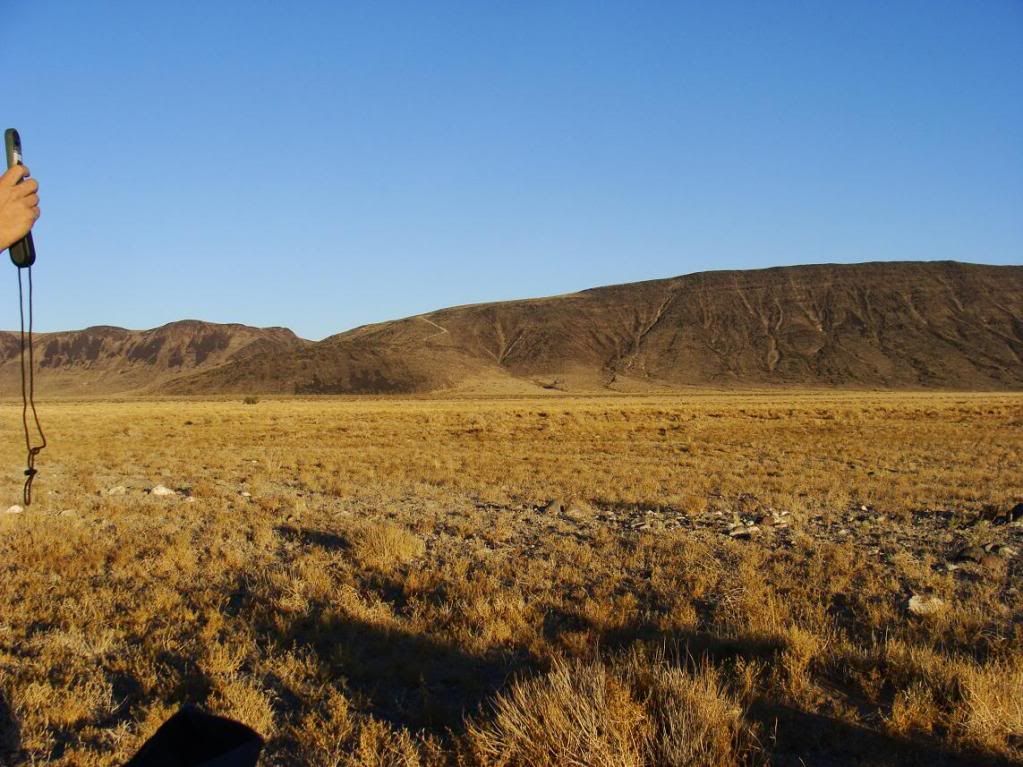 The new shooting area Hog and i were scouting yesterday. The sandy backstop is one mile away with a 25x18" target out there.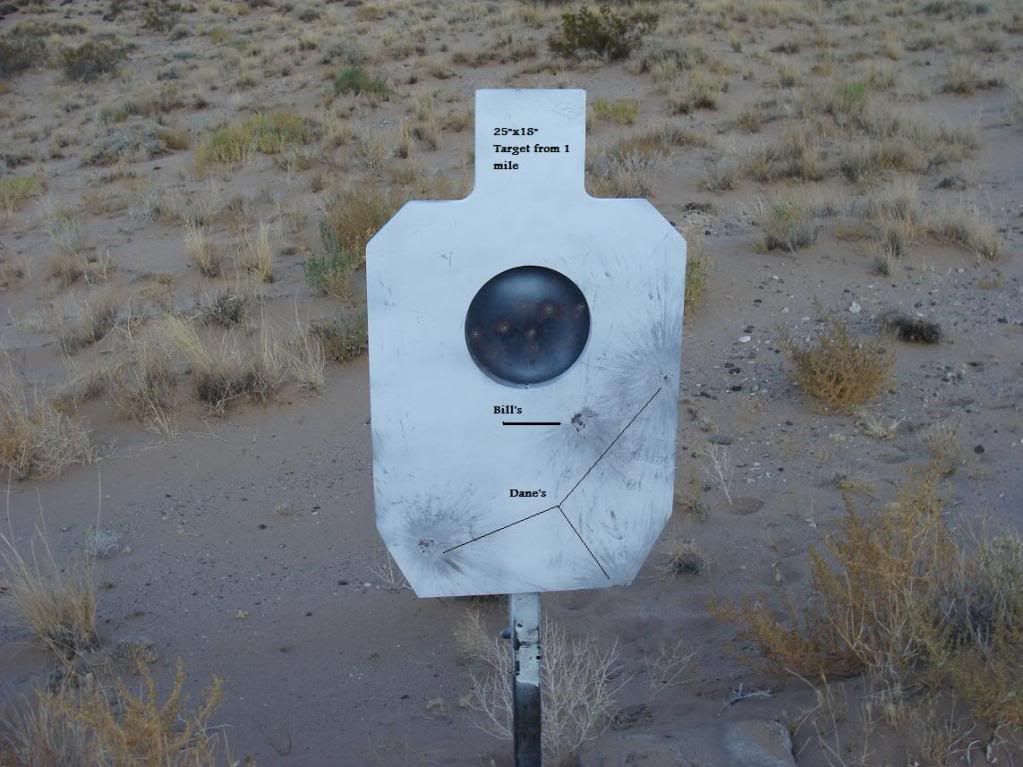 Hits on the target after a 5 rounds each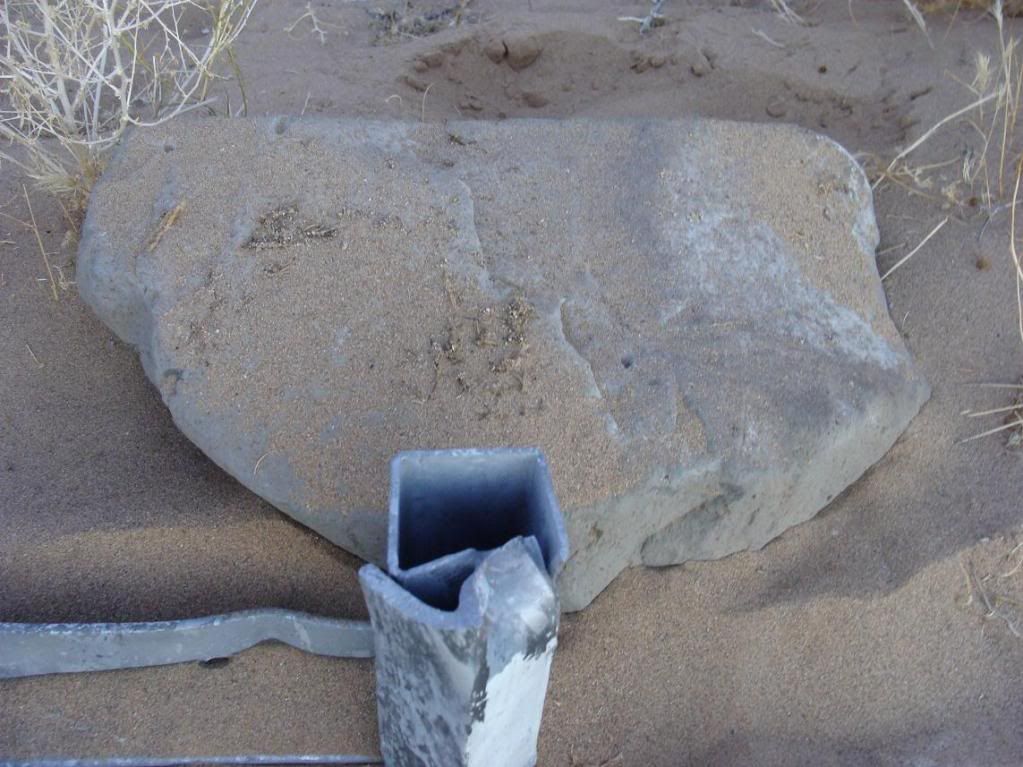 Even at 1760 yards the 50 still has enough power to wreck havoc on my stand. It bent the angle iron, busted 2 welds and split the square tubing.
2 amax bullets recovered after their mile flight.
http://www.youtube.com/watch?v=LfkUcCrE-Rs
Bill AKA Hognuts shooting a 25x18" ispc target at 1 mile.
http://www.youtube.com/watch?v=m7qWKoqgUwk
Me shooting at the same target, hit 3 of 5 on the target and 1 on my poor stand.
I cant get the videos to embed
Bushmaster XM15
Savage 223 bolt
Rem 700 .308
6.5 Creedmoor w/ ACIS 2.0
DPMS 308 LR
Barrett 99
Keltec p32
Active Poster
Posts: 50
Joined: Tue 02 Jun, 2009 4:36 pm
---
Awesome...
"Safety" "yea I heard of it. It's that mechanism on the side of a Gun to keep you from shooting people you like".

"Talked to GA Precision yesterday. Conversation basically went straight to "Credit Card Number please"...Gun should be ready in about 4-6 weeks."
Member
Posts: 144
Joined: Mon 16 Nov, 2009 6:53 pm
Location: Minnesnowta
NRA Member: yes
Carry Permit: yes
Favorite Firearm: 98B, 82A1, 1911 TRP
Favorite Ammo: Hornady A-Max & V-Max
---
Valued Member
Posts: 879
Joined: Mon 20 Apr, 2009 9:06 pm
---
We are going out Sunday to push the 99's back to the mile spot and beyond...Pics will follow
Looking forward to getting out with the fifties with Vegas and the boys! There is another gentleman who is also supposed to be shooting with us shooting a suppressed fifty...I am very curious to see that beast in action!
Valued Member
Posts: 879
Joined: Mon 20 Apr, 2009 9:06 pm
---
Today we got out and shot at the mile spot, good times as always. The rifles were shooting a little flatter than normal, it was only taking about 51.5 minutes of elevation to get out there, which for me was maxing my scope out at just over 40 minutes of available elevation (I sold my adjustable rings with the BORS to a forum member) So I dialed 41.5 moa and was using my 10 minute hash to hold on target, we scored some good hits and had a great time. Kurt (from LVS teel targets) Shot with us today with his supressed fifty, that thing was pretty impressive, seemed to have more recoil than the Barretts, but the blast, noise was definitely not present. Good day of shooting with good people!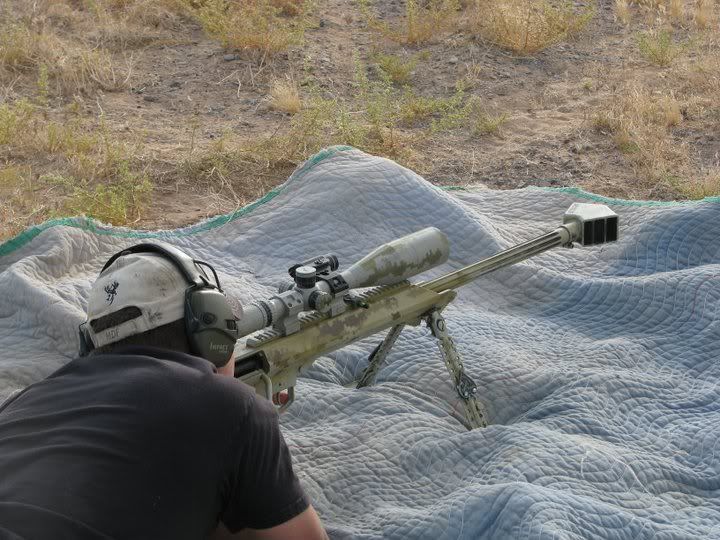 Myself behind the Barrett at the mile mark.
Kurt behind his suppressed fifty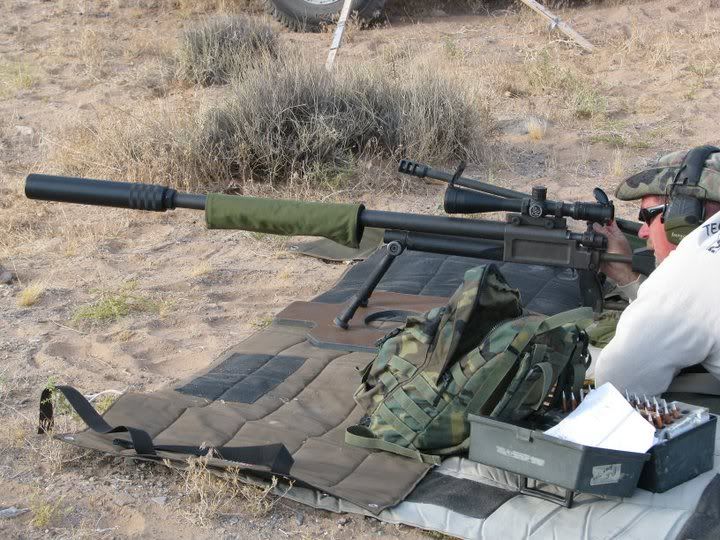 Vegas behind his Barrett.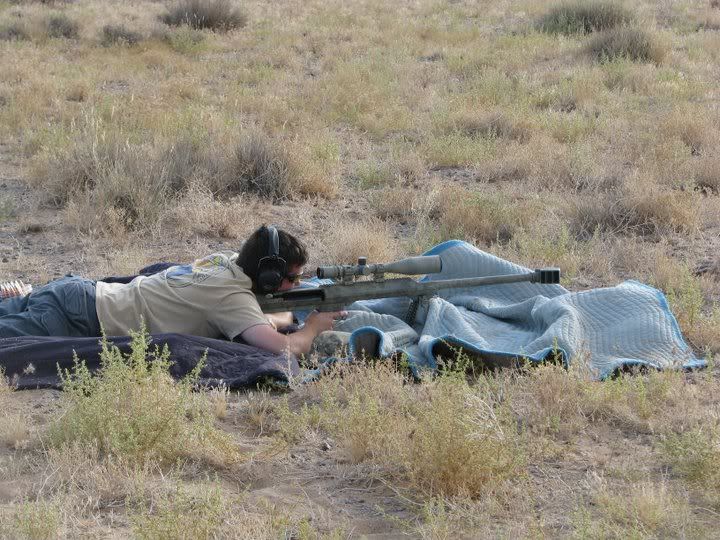 The view through the USO spotter at a mile.
Looking toward the target area without magnification at a mile.
IMPACT!!!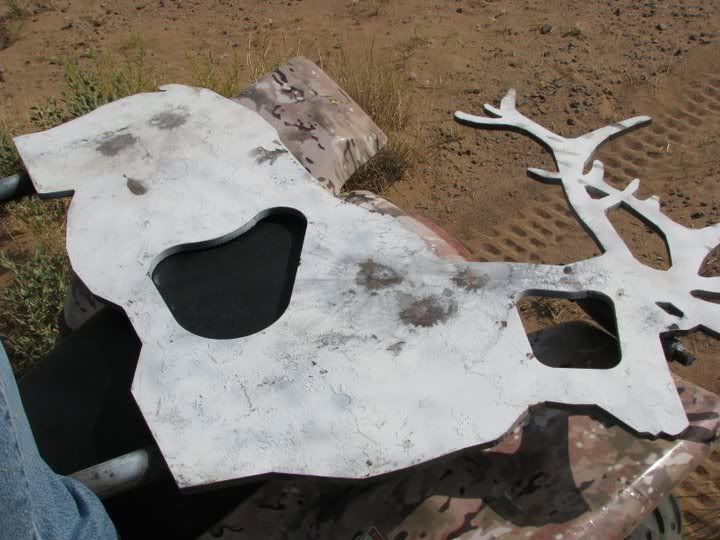 Gotta love the big bad BARRETT, and its suppressed counterparts !!!:headbang:
Valued Member
Posts: 879
Joined: Mon 20 Apr, 2009 9:06 pm
---
---
Users browsing this forum: No registered users and 1 guest