Moderators: Barrett Forum, Samurai, Barrett
Do former military members, count??
I assume it's OK to post "former" Military or Off Duty stuff here??

I'd say this 64 year old former Marine can keep up with the Marines of recent vintage. Check out the video.
http://www.youtube.com/watch?v=coso5hdBqd0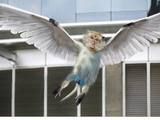 Continuing Member
Posts: 809
Joined: Mon 20 Apr, 2009 7:10 pm
Location: Not sure, checkin GPS
NRA Member: yes
Military: yes
Law Enforcement: yes
Carry Permit: yes
Favorite Firearm: Any .50BMG Barrett
Favorite Ammo: API, of course
---
Yes, of course! Neat video.
Member
Posts: 218
Joined: Tue 19 Jan, 2010 11:34 am
Location: Deep within the man cave.
NRA Member: yes
Favorite Firearm: Whatever is in my hands.
---
very nice job shadow, thanks for the vid
Contributing Member
Posts: 365
Joined: Wed 22 Apr, 2009 8:39 pm
Location: pa
NRA Member: yes
Carry Permit: yes
---
---
Users browsing this forum: No registered users and 1 guest