Moderators: Barrett Forum, Samurai, Barrett
US Naval Sea Cadets - Barrett Training
Hi Folks
Here is a video link of Barrett Familiarization Training for the Naval Sea Cadet Program.
Most are planning a military career. Great kids.
The program can get them early advancement of of boot camp.
http://www.youtube.com/watch?v=PbQk614VEh4
[ 50 BMG Cooridnator for my loccal sportsman's club -- Retired Navy ] Men trained in arms from their infancy, and animated by the love of liberty, will afford neither a cheap or easy conquest. Declaration of the Continental Congress, July 1775
Active Poster
Posts: 68
Joined: Mon 20 Apr, 2009 4:20 pm
Location: Minnestoa
---
Awsome might be some future snipers there.
BARRETT 82A1 SEMI AUTOMATIC WITH LEUPOLD MARK 4 8.2-25X50MM WITH BORS
BUSHMASTER M-4
RUGER MINI-14 WITH LEUPOLD 3-9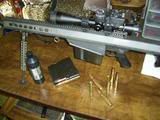 WASR AK-47
CHINESE SKS
2 XD-45
BERETTA PX4 STORM 45
SPRINGFIELD ARMORY 1911 A1
SIG SAUER 1911
PARA ORDINANCE WARTHOG 45
SMITH & WESSON 500 MAG
IMI DERSERT EAGLE 50ae
Continuing Member
Posts: 1953
Joined: Mon 20 Apr, 2009 1:19 pm
Location: not at work
---
---
Users browsing this forum: No registered users and 0 guests