Moderators: Barrett Forum, Samurai, Barrett
NEED HELP WITH A BUSHMASTER
Hey guys i am looking for some info on this rifle i recieved from my stepdad when he passed away a couple of months ago. I had to tear it down and clean the crap out of it since it sat for about 25 years and didn't move. It was shot only a few times by him i have finally gotten it back to working almost 100 % still working with it but there is no info really on the internet about this rifle but a couple of pics and when it was made.
This is a Gwinn firearms bushmaster rifle. This is what the new bushmasters were made from. Any info would be helpful. Here is the link to my newest video on it
http://www.youtube.com/watch?v=yDNwfQ5mmhU
BARRETT 82A1 SEMI AUTOMATIC WITH LEUPOLD MARK 4 8.2-25X50MM WITH BORS
BUSHMASTER M-4
RUGER MINI-14 WITH LEUPOLD 3-9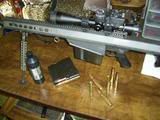 WASR AK-47
CHINESE SKS
2 XD-45
BERETTA PX4 STORM 45
SPRINGFIELD ARMORY 1911 A1
SIG SAUER 1911
PARA ORDINANCE WARTHOG 45
SMITH & WESSON 500 MAG
IMI DERSERT EAGLE 50ae
Continuing Member
Posts: 1953
Joined: Mon 20 Apr, 2009 1:19 pm
Location: not at work
---
contact bushmaster , maybe they would want it....
Active Poster
Posts: 87
Joined: Mon 20 Apr, 2009 3:39 pm
---
I've sent them a couple of emails already still no word i will try one more to see if they will answer.
BARRETT 82A1 SEMI AUTOMATIC WITH LEUPOLD MARK 4 8.2-25X50MM WITH BORS
BUSHMASTER M-4
RUGER MINI-14 WITH LEUPOLD 3-9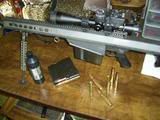 WASR AK-47
CHINESE SKS
2 XD-45
BERETTA PX4 STORM 45
SPRINGFIELD ARMORY 1911 A1
SIG SAUER 1911
PARA ORDINANCE WARTHOG 45
SMITH & WESSON 500 MAG
IMI DERSERT EAGLE 50ae
Continuing Member
Posts: 1953
Joined: Mon 20 Apr, 2009 1:19 pm
Location: not at work
---
---
Users browsing this forum: No registered users and 0 guests