Moderators: Barrett Forum, Samurai, Barrett
You do not have the required permissions to view the files attached to this post.
"Barrett cannot legally sell any of its products to lawbreakers. Therefore, since California's passing of AB50, the state is not in compliance with the US Constitution's 2nd and 14th Amendments, and we will not sell nor service any of our products to any government agency of the State of California." Ronnie Barrett
Poster
Posts: 35
Joined: Wed 03 Feb, 2010 9:00 am
Location: Fresno California
NRA Member: yes
Favorite Firearm: Rec7
Favorite Ammo: SSA or Hornady
---
Perhaps I'm just a sick, twisted individual but when I clicked on the topic of "Girlfriend Shooting" I was expecting something just a bit different. I suppose that would be listed under "Ex-Girlfriend Shooting".

FG
Active Poster
Posts: 99
Joined: Wed 27 May, 2009 1:51 pm
Location: Texas
Military: yes
Carry Permit: yes
Favorite Firearm: M-28 Davy Crockett
---
SolidC wrote:She's just learning, but she's not scared of the larger calibers and she always wants to go to the range! Thats my girl!
Well.......Let's see......To Recap.....

Hearing Protection - CHECK
Eye Protection - CHECK
Proper Clothing (hot brass protection) - CHECK
Good Cheek Weld - CHECK
Good Posture - CHECK
Awesome Tennies - CHECK
Obviously has a good teacher - CHECK

I'd say she's good to go...
Time for a .50BMG session??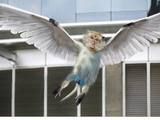 Continuing Member
Posts: 809
Joined: Mon 20 Apr, 2009 7:10 pm
Location: Not sure, checkin GPS
NRA Member: yes
Military: yes
Law Enforcement: yes
Carry Permit: yes
Favorite Firearm: Any .50BMG Barrett
Favorite Ammo: API, of course
---
Thanks... Yeah, we can't have .50s here in California. I like those .416s but If I get a big boy rifle it'll probably be a .338 Lapua. As for my girlfriend... haha, I can't shoot her now, shes armed and dangerous! Got her a ruger LCR w/laser for Christmas. Our Sheriff is **** near shall-issue (a rarity in California) so we plan on getting our CCWs.
"Barrett cannot legally sell any of its products to lawbreakers. Therefore, since California's passing of AB50, the state is not in compliance with the US Constitution's 2nd and 14th Amendments, and we will not sell nor service any of our products to any government agency of the State of California." Ronnie Barrett
Poster
Posts: 35
Joined: Wed 03 Feb, 2010 9:00 am
Location: Fresno California
NRA Member: yes
Favorite Firearm: Rec7
Favorite Ammo: SSA or Hornady
---
---
Users browsing this forum: No registered users and 0 guests